GAMING
Clarity beyond the chaos
Leveraging the Genesis Framework to provide insight, workflow, compliance and onboarding support across all iGaming operations.
Thynk provides the tools to help every team unleash their full potential.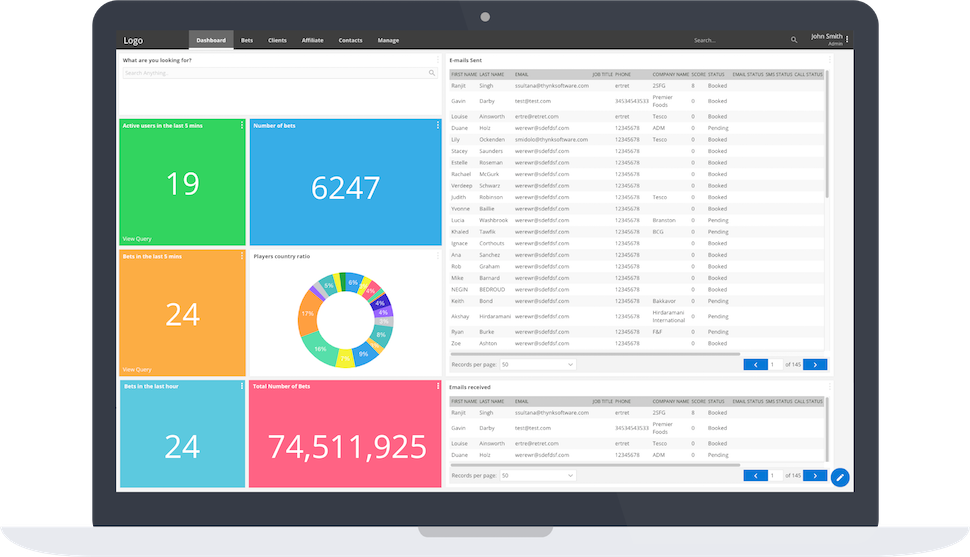 How much oversight do you REALLY have after all those mergers, product launches and phenomenal growth?
Consolidating gaming metrics from across business, operations, affiliates, game providers and players in an awesome customizable UX. Analytics oversight, intelligent alarming, workflow and compliance management for multiple user personas.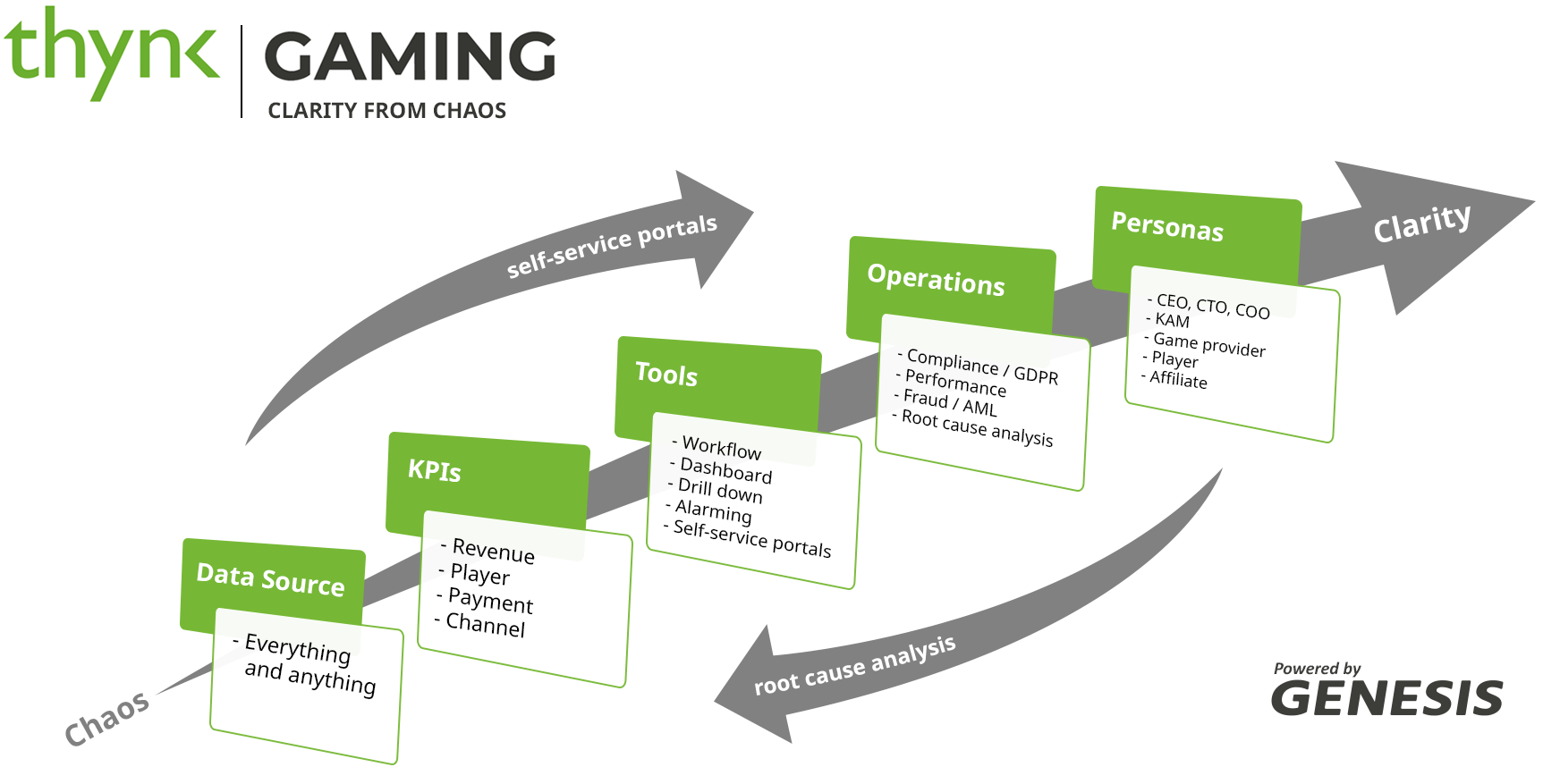 Our IP - Genesis
We hate to reinvent the wheel. Instead, we leverage our IP, Genesis to bootstrap custom solutions.
Authentication & claim based authorization framework
Auditing framework for change tracking
Dynamic Query engine
Custom Entity CRUD
Configurable User/Role/Department Dashboards
Dynamic Validation Framework
Charting library based on queries
UI widgets library for web development
Admin module to configure Branches, Departments, Roles, Users
Admin module to configure Permissions
Admin module to manage Lookup Data
Admin module to configure validations on Entities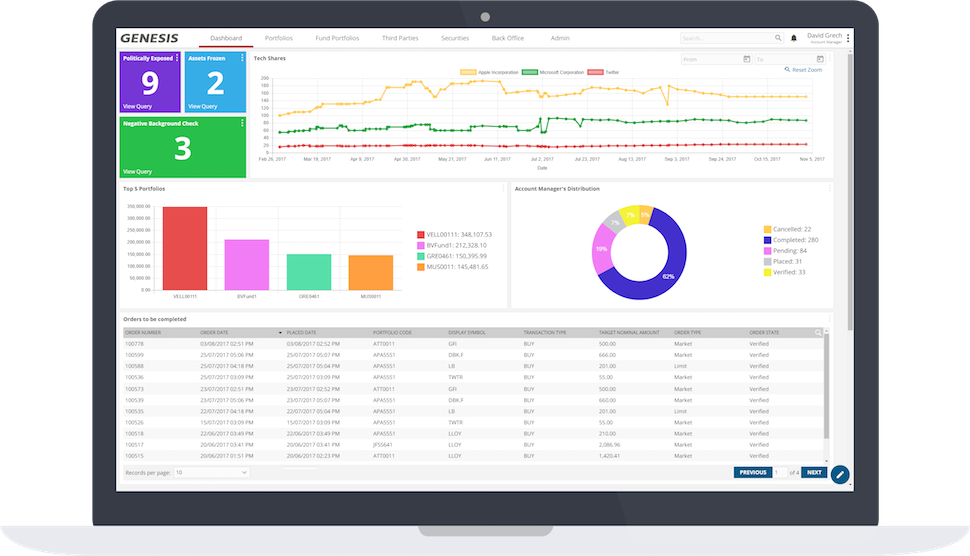 Introducing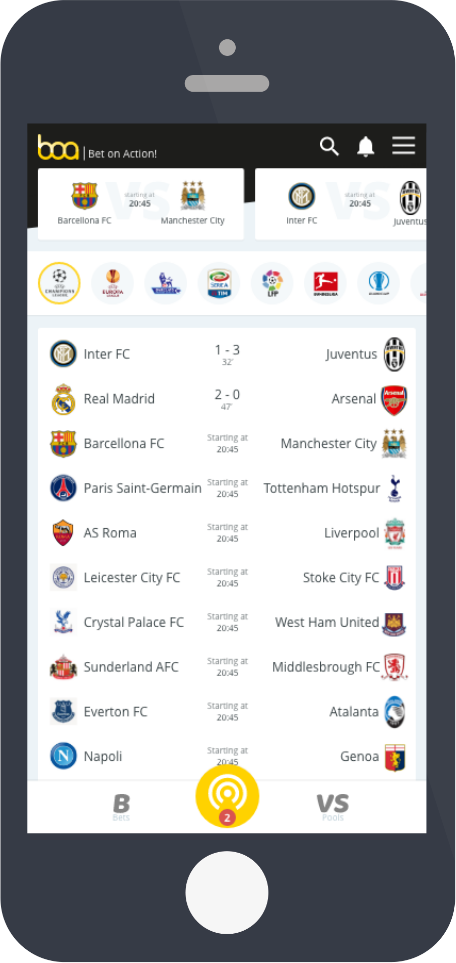 Genesis case study
BOA selected Thynk Software as their technology partner for the development of their new revolutionary in-game sports book.
Thynk Software's Genesis framework was applied to many aspects of BOA's gaming platform: Back office UIs, query engines, workflow, analytics and KPI dashboards, mobile UX and interfacing to real-time data feeds.
The marriage of Genesis with Microsoft Orleans was paramount in delivering a Cloud based gaming solution, infinitely scalable, secure and distributed – with awesome client UX and back office flexibility.
The Genesis Ideation, Design, Development and QA methodology was crucial in supporting an iterative, collaborative and incremental product build – delivering on time, on budget and to specification.
The brief
Awesome UX - mobile client & back office.
Cost sensitive - rapid and quality assured development.
Time sensitive – non moveable deadline (World Cup 2018)
Future proof – Flexibility - User defined KPI metrics, Dashboards for multiple back office user personas and continued iterations on client UI
Reduced admin - Self service portals for affiliates, suppliers and players
Massive load – Highly scalable, distributed and secure with inherent redundancy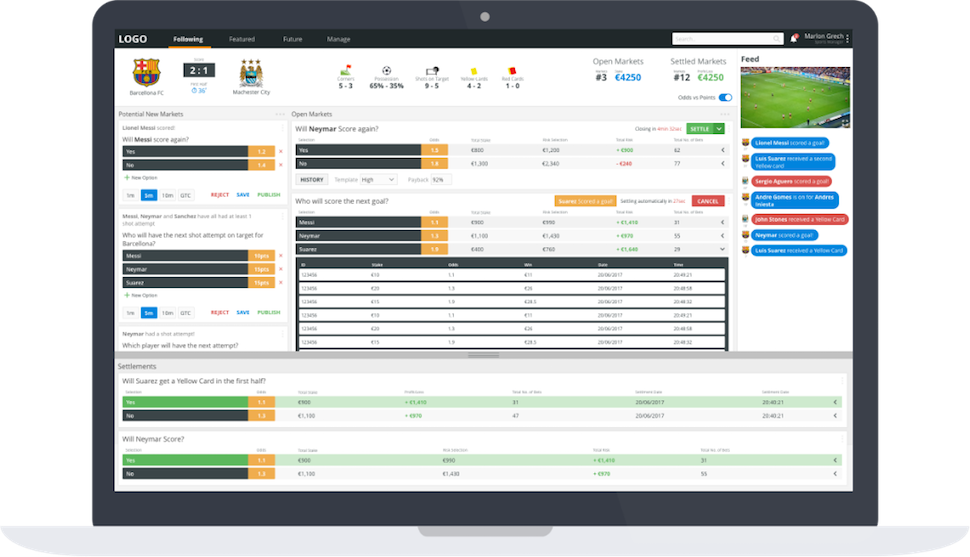 Powered by
Meeting the challenge
Genesis framework - an inherent use and re-use of tried and tested building blocks facilitating rapid development, flexibility and QA
Genesis methodology - a proven design, development and QA process underpinned by Ideation supporting a creative and iterative process.
Open Interfaces – core Genesis - supporting 3rd party feeds
Track record – we pride ourselves in meeting requirements on time and to specification
The result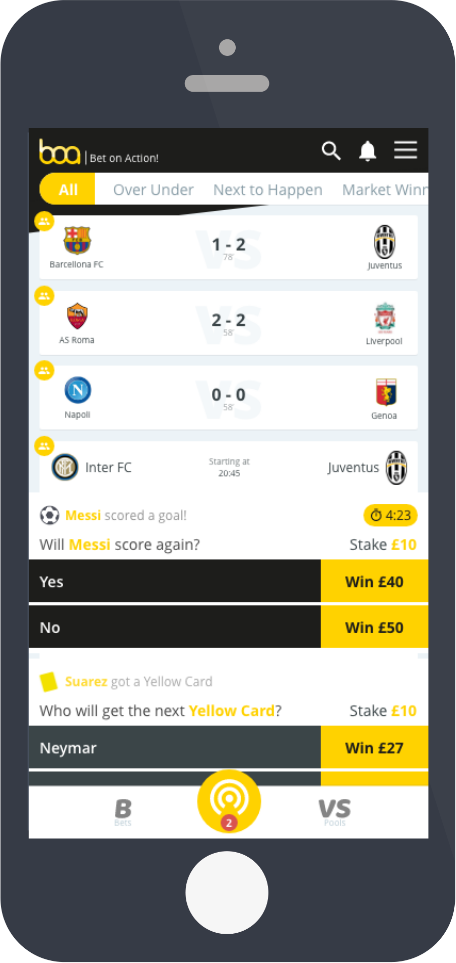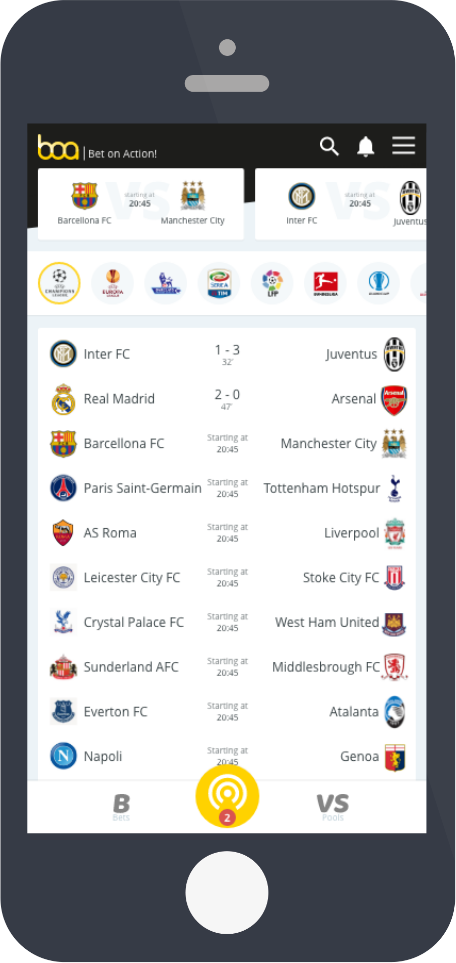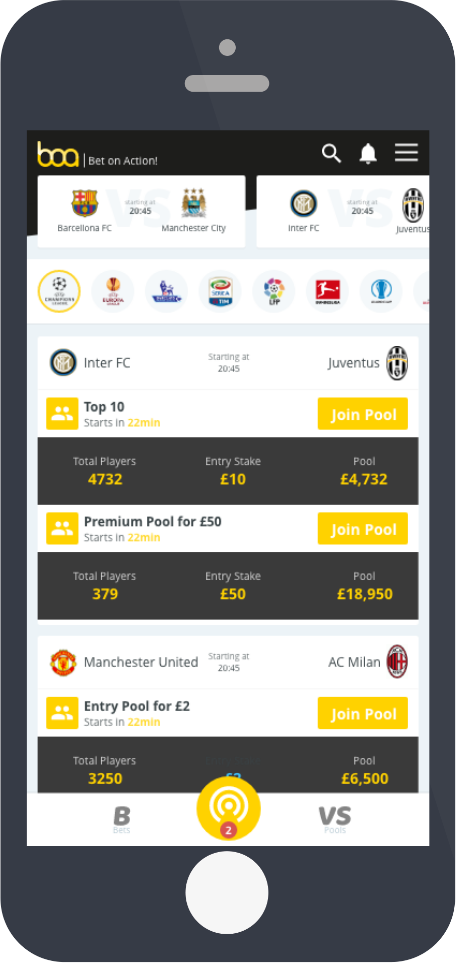 You'll be so close to the pitch you
may change the outcome!
Engagement
Unparalleled in-game sportsbook experience bringing players closer to the action than you ever believed imaginable.
Acquisition
New product offering possibilities from automated real time odds and bet creation data feeds.
Retention
Back office analytics and trading platform optimizing targeting.
Tech Stack & Architecture

Orleans
Orleans has been used extensively in Microsoft Azure, most notably as a platform for all of Halo 4 and Halo 5 cloud services.
Main advantages: Scalable by Default, Low Latency and Simplified Concurrency.
Microsoft Azure
Worldwide datacenters across 42 regions.
Ability to Scale on Demand and allowing Hybrid Capability.

Dotnet Core
Platform Independent.
Modern language features.
Open Source.

Microsoft MS SQL
In-database advanced analytics.
Proven reliability, security and manageability.
State of the art BI Tooling.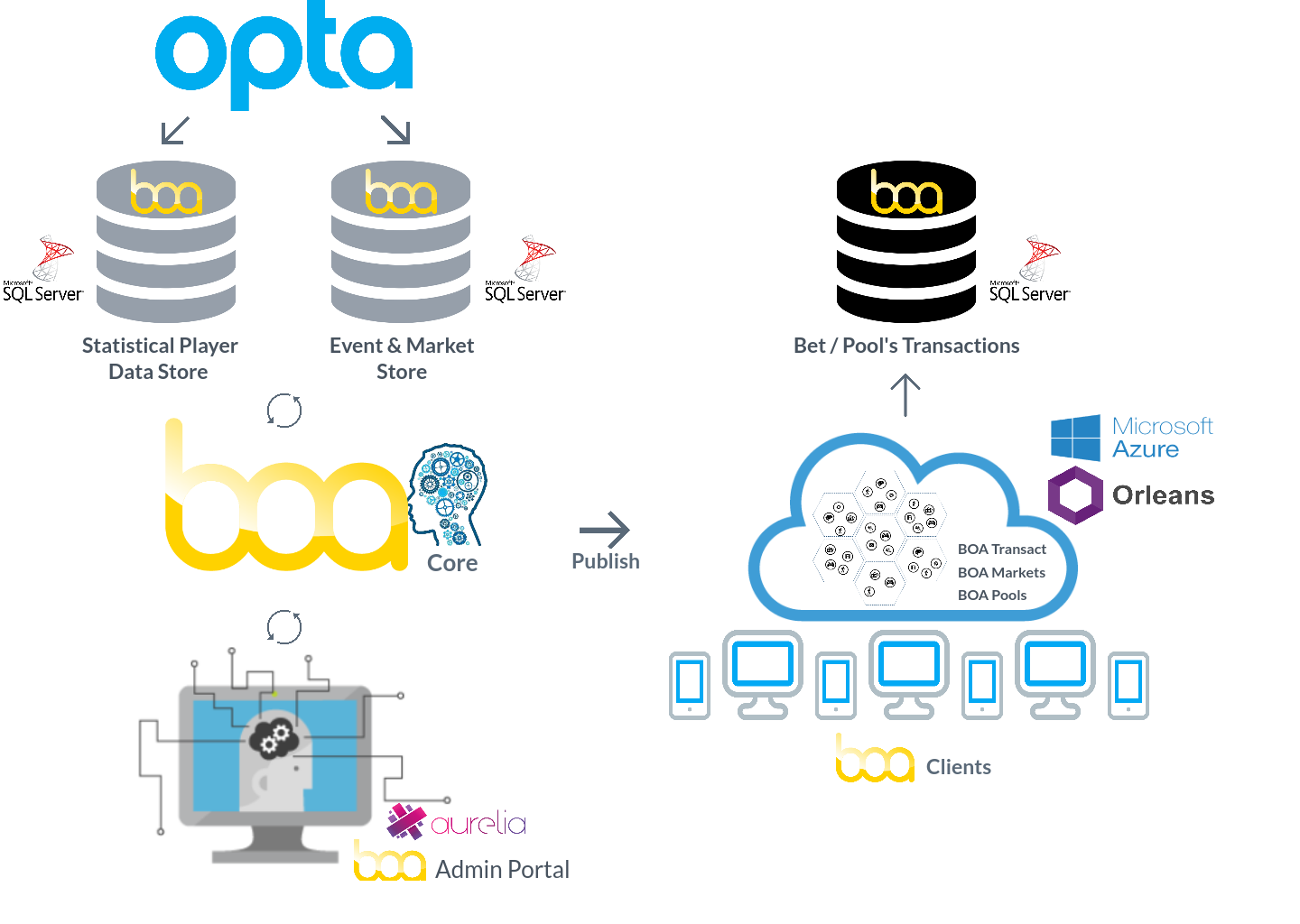 Request a Demo
No binding obligations, no commitments
Thanks for reaching out. We'll get back to you shortly!
You like what you saw so far?
Check out our other areas of focus
FINANCE
Onboarding and KYC
Mobile Investor Portal
Robo Advisory
Back Office Solution
Fund Administration
Insurance Worflow
Automate all your operations with 1 tool
Learn More
CUSTOM
Retail Banking Experiences
Silent Auction Platform
Custom Sales Platform
e-Document Platform
Ideas have no boundaries
Learn More